What Is LTL Freight?
What Is LTL Freight? A Closer Look
LTL freight, or less-than-truckload, is a growing segment of the trucking industry. It also represents an important part of the supply chain for many businesses. But what does LTL mean, and how can it benefit you? Keep reading to learn more about LTL shipping and what to look for when using less-than-truckload shipping.
What Is LTL Freight?
LTL freight is exactly what it sounds like: shipments that are smaller and don't need a full truckload. These shipments contain goods going to various places. FTL freight is when a single shipper fills an entire truckload with goods that are all going to the same place. With LTL freight, different companies can combine smaller shipments. They can also have different pickup and delivery locations. LTL shipments will have many stops and have a different logistical approach from FTL. For small businesses who ship larger items or pallets of goods that aren't enough for a full truckload to make sense, LTL is a great option. It can also benefit individuals shipping a higher volume of small packages to the same destination. A good rule of thumb is that if you have six or fewer pallets worth of cargo to ship, LTL will be the most efficient and cost-efficient option for you.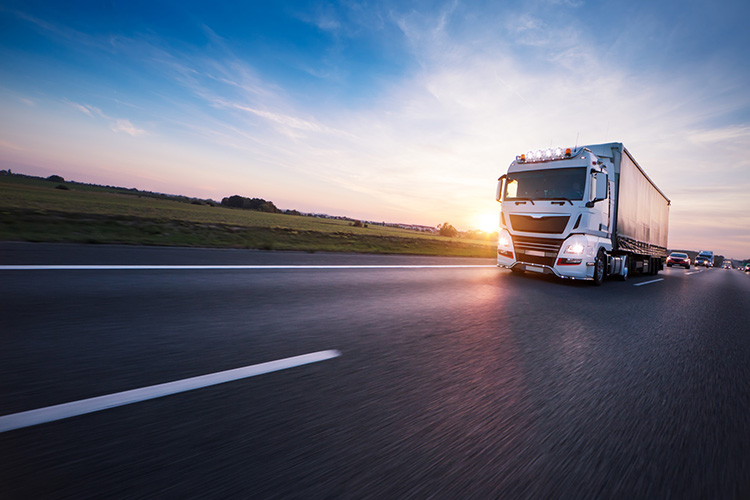 How Much Weight Is Handled in LTL?
LTL freight shipments are anywhere from 150 to 15,000 pounds. This weight range can help determine the freight class for your cargo and if LTL makes sense for you. The total weight can come from many small things, like individually packaged products or fewer large items such as furniture.
Do All Trucking Companies Offer LTL Options?
Not all trucking companies offer LTL services. This is because LTL is a more complicated process logistically than companies that offer FTL only, which is much simpler and can sometimes save time. This means a higher level of organization and planning. Drivers will need to coordinate deliveries in the most efficient route. Workers will need to pack trailers in a way that maximizes space and respects the fragility of other people's cargo. It can also mean that drivers will need extra training. They may be driving in more urban areas that aren't ideal for large trucks or less experienced drivers.
Is LTL Trucking Less Expensive Than Traditional Full-Truckload?
With LTL freight, you only pay for the space of your own shipment instead of a full trailer. Freight shipping is expensive; if your shipment isn't large enough to take up a trailer on its own, it doesn't make financial sense to ship this way. Think of it as ride-sharing or carpooling for goods and cargo. Multiple shippers can combine their items and divide the cost among each other. This makes it a great option for companies that can't justify the shipping costs of full truckload shipping.
What Are the Pros and Cons of LTL Freight?
There's a lot to consider to help you decide if LTL is right for you. Compare the pros and cons below for a more informed decision.
Pros
There are a lot of reasons why LTL freight shipping could make the most sense for you.
As you've already seen, it's much more cost-effective to pay for the space you need and split the total cost of truckload freight with other shippers. This is a major benefit to smaller or startup businesses that are carefully watching their bottom line. They're also not as likely to order supplies and products in large enough quantities to fill a truck. LTL shipment can also keep your products more secure because the trailer is filled to optimize space and keep items from shifting during transport. Choosing FTL can mean that your cargo is more loosely packed, which may lead to movement and potential damage in transit.
Another benefit of LTL freight is you can often request extra services upon delivery, such as a forklift to help unload your cargo where you need it. If you're a small or new business, you may not have the equipment to adequately handle large items like pallets. Ultimately, this can also save you time and help you avoid having to unload each piece of your shipment individually.
If you need your cargo delivered inside or to a residential address, these are also options you can inquire about. Some companies can even send you notifications as your cargo moves. This is really helpful in mitigating the challenges of not having an exact delivery day or time.
Startups and small businesses may not have the facilities to receive full truckloads. They also tend to have fewer employees, so it's not possible to have someone ready at all times for a delivery. It's also a much more environmentally friendly option, which you'll learn more about further down.
Cons
While it does have many advantages, it's important to be aware of the shortcomings of LTL freight and what they might mean for your business. As previously discussed, not all companies offer LTL shipment options. This means you may have to do a little more research to find the company that can best serve your needs and preferably will have other options available as well. As there are more logistics to organize pickup and delivery locations and how the truck is packed to make deliveries more efficient, deliveries by LTL freight will likely take longer as the process is a bit more complicated for the trucking company. Keep this in mind when you begin reaching out for quotes, and make sure your expectations are realistic. This will also require a bit more flexibility when it comes to receiving your shipment. The driver will be delivering to a lot of other people, and delays can easily happen along the route for a multitude of reasons. You will receive a delivery estimate or window, and sometimes this means you won't be able to know exactly when your cargo will arrive. If it's available, definitely opt for notifications from your shipping company if the delivery window will be a problem for you. It may not completely eliminate the problem, but you'll at least get a heads-up on where your shipment is and give you a better idea of when it will arrive. While FTL drivers can ensure a more precise delivery time, you want to plan ahead when it comes to LTL.
More to Consider
Your shipment will likely be shifted around and loaded and unloaded as the driver picks up other cargo and makes deliveries to other locations. This means your items will receive more handling in the shipment process. This is important to think about if your items are particularly delicate or even if you're concerned about any sensitive information. You'll also need to know more specifics about your shipment when the time comes to get a shipping quote, so be prepared with the weight, size, fragility, and value of your cargo. Think about any additional services you may need as well. This information can be tricky to determine, so it's possible you'll need to do a bit more research about your cargo. Figure out all the dimensions and any other details that will be necessary for the shipment company and driver to know.
Is Less-Than-Truckload More Environmentally Friendly?
Compared to a full truckload, LTL is more environmentally friendly unless you need to ship enough goods to fully pack a trailer. Combining shipments for multiple deliveries means fewer trucks packed and out on the road, as well as less wasted space. Like choosing public transportation like buses and trains, LTL maximizes shipping space in an industry where environmental and efficiency concerns can no longer be ignored.
What Else Do I Need to Know?
There are several crucial components to getting an accurate rate quote and initiating an LTL shipment. Before you're able to get an accurate shipping cost for your truckload shipments, make sure you know the following:
How much trailer space your goods will require, usually measured in cubic feet
Where they need to be picked up from and the destination
What your expected delivery window is, keeping in mind the potential for a longer shipping time of LTL deliveries
What your cargo to be shipped is; specifically, how many pallets, the weight and value of your cargo, and how fragile your goods are
Any special accommodations your delivery will require, i.e., a forklift or indoor delivery
Get Started With LTL Freight
LTL freight is an excellent shipping service for smaller businesses that don't have large enough shipments to fill a trailer. If you want to discuss all the options available or determine what makes the most sense for your shipment, get in touch! We'd be happy to discuss our LTL carriers and solutions with you.