What Is Transloading and What Are It's Benefits?
Transloading is the process of moving freight from one mode to a second. What this means for you, as a business owner, is that you will reduce your shipping costs, and your goods will arrive much faster than if more traditional methods had shipped them.
It's easy to see why so many businesses choose to transloading as their preferred method of transportation. Without transloading, you are left to your own devices.
In this article, we will cover the benefits of transloading. You'd be surprised how transloading can entirely change your business from the ground up.
What Is Transloading?
In the freight business, transloading is transferring freight from one mode (mode of transport) to another. For example, if one company has five containers of goods that need to be picked up by a railway line but only three workhorse trucks are in its fleet, then it would make sense for them to transload those items onto waiting for railroad cars so all their cargo will arrive timely instead of potentially arriving late due to traffic or other unforeseen circumstances.
This is also beneficial because now they can utilize all three of their trucks for other deliveries. Otherwise, they would have one sit around waiting to be picked up by the rail company. Transloading has become a staple for many freight-essential businesses. Without transloading, businesses sacrifice profitability and operational efficiency. The history of transloading is long and not well documented. But it is believed to have started in the early 1900s.
In this time period, railways were still emerging as a viable form of transportation for goods. An insufficient number of railcars were available. Thus, people would transfer their goods from one truck into another's trailer on-site at the railroad station. Later, transloading evolved onto waiting for trains via cranes or forklifts stationed alongside tracks—usually near warehouses or distribution centers.
Nowadays, most companies choose to use a transporter because there are many advantages. For instance, they won't require any specialized equipment such as crane loaders which can be expensive to purchase, especially if you occasionally work alongside shipping containers/railroad cars. One of the biggest benefits is that you can load your goods onto a transporter without worrying about how somebody will unload them.
Transporters also don't require as much time and labor on loading/unloading. This saves companies money in the long run. For transloaders to function properly, they must have enough space between them to access their trailers at any given moment. The transloader must do this without causing an issue or risking damage.
When Is Transloading Useful?
Transloading and warehousing are only useful when businesses need to move their freight from one mode of transportation onto another.
A company can use transloading for a variety of reasons, including:
To reduce bottlenecks at terminals and shipment points
To avoid having to ship cargo in pieces over long distances when it could all be shipped together on the same carrier
Because customers or suppliers ask them too
Whether or not to use transload services is often taken under consideration by other factors. Some of these are time constraints, cost savings, space availability. But also how much synergy there will be between modes. The final call typically rests on what strategically located needs your company has. But only if they don't compromise service levels or profitability. Transloading also helps you meet customer demands. These are always important because satisfied customers help grow your business.
What Are Some Benefits?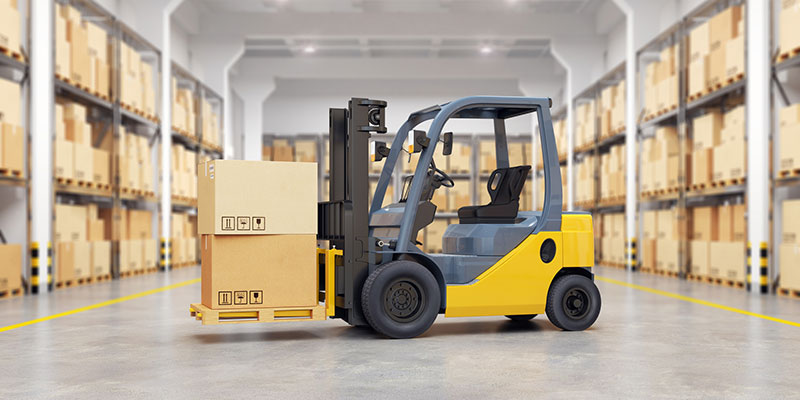 There are many benefits associated with choosing transloading as your preferred method of transporting merchandise. One major benefit is shipping costs reductions. This is because you may end up paying less money to ship an item via transloading. This applies if you were to purchase the same item locally and then ship it. Another major benefit of transloading is an increase in fuel efficiency, which means lower emissions. This makes your company more environmentally friendly and eco-friendly.
Some of the other reasons to use transloading are:
Improved customer satisfaction
Reduced transit time for the shipment (this can be a huge benefit if you're shipping perishable items)
Increase throughput of merchandise
The transloading process is also more efficient and offers higher value than traditional methods. The efficiency comes from not having to unload your truck when it gets delivered. This allows the driver to pick up another load quickly instead of sitting around waiting to be picked up by the rail company. This means they can do multiple pickups in one day.
Usually, they do one pickup at a time with standard freight moving companies like UPS or FedEx. Transloading provides increased flexibility because you have such easy access to loading docks. The vehicles need only back into an open dock and offload their merchandise into a transload facility.
With standard freight transportation, products need to be transferred from one vehicle to another to get onto the train. This can lead to delays or damages if not done properly.
Additional Benefits
You also reduce damage due to improper handling as professionals handle it. You get an increased rate of service. This is because transloading companies can offer multiple pickup services daily. You also eliminate additional costs that come with shipping goods perishable items. Cross docking can be integrated as well to make things even more efficient.
Transloading will make your life easier when you're transporting your product across long distances. You no longer need to worry about any quality issues during shipment. The process speeds up delivery time notably. So even though it may cost more than traditional shipping methods, the time saved is worth it. Plus, with the increased safety rates and service efficiency, you'll be able to get your products where they need to go faster than ever before—all without any worries about damages or quality issues caused by improper handling.
How to Get Started
To get started with transport loading, there are many things you should know about before even getting into specifics. You should know what types of vehicles or methods are subject to use for transporting goods.
Transloaders may use their own rig or contract out with a transportation service provider. They can assist via truck, rail to truck, or any other type of public transport available.
To ascertain this, you'll need an estimate for all required vehicles. But also information on size constraints. Hence, you will know what kind of equipment should be ordered or rented from a company to move your product.
Transloading can be optimized even further if you follow these guidelines. To improve your outputs using transloading, you must also determine the best type of equipment to use. Then you must have a process in place for offloading and loading your goods. This is because there isn't any damage due to improper material handling. You will also want to be sure that all of your vehicles are properly maintained, so they can get the job done.
Knowing these things becomes vital because if you don't, it can lead to inefficiency. Not to mention an unsuccessful operation altogether! Lastly, please make sure everyone involved with the transport load knows their responsibilities. They must be aware of these guidelines before beginning transloading operations.
As a result, you will get better production rates and less downtime when working towards optimizing output. This matters even more if you are about long-term goals. Some of which are getting more business through strategic partnerships, relationships, and marketing.
How to Find A Good Transloader?
To find a good transloader for your business, you'll need to know some things. Take a look at other businesses in your sector. Become aware of what kind of intermodal transport load services they require. A good transloader company should possess these qualities:
Provide you with complete transparency of rates, fees, and prices
Offer a cost-effective solution for your business
Ensure they are qualified to handle the load requirements that come from various sectors within your industry
They must deliver on all promises made during the negotiation process.
That means everything should work as both parties agreed upon. This applies from the point of finalizing the contract before operations began. Any changes need to be communicated proactively. There should be no confusion about what's going on at either end of the supply chain once things get started.
Transloading Made Easy
To summarize, there are many benefits to employing a transloader for your company's needs. But you need to know what kind of service they offer before choosing which one is best for you! Once you've figured out that part, the rest should be easy!
Not only will a proper transloading company help you set up the processes, provide the equipment and automation. They'll also help educate how you can improve your business outcomes to continue to grow.
If you're interested in full-scale transloading and warehousing services, get in touch with us. We'll happily accommodate your shipping and warehousing needs.